Questions About Germany
An Antipodean travel company serving World Travellers since 1983
Questions about Germany for seniors on a escorted small group tour.
Odyssey Traveller specialises in crafting unforgettable experiences for senior and mature-aged travellers seeking educational experiences as a couple or as a solo traveller.  Providing adventure and educational programs for small group tours since 1983. Odyssey has built up a reasonable knowledge bank to answer questions about Germany that travellers are likely to ask, as they make their plans to tour independently, or with us as part of a small group tour. We hope that this list of frequently asked questions and the answers we provide will help you with planning your next holiday.
Read on, but please do not hesitate to contact us via the website, or through email or chat if you have more questions about Germany or our other tours.
FAQs
Germany (official name: Federal Republic of Germany or Bundesrepublik Deutschland) is located in north-central Europe, bordering (north to west) Denmark, Poland, the Czech Republic, Austria, Switzerland, France, Luxembourg, Belgium, and the Netherlands. The capital is Berlin.
Germany is one of Europe's largest countries and the second most populous European state, after Russia. While various Germanic tribes has occupied the region that is now Germany since antiquity, occupying west of the Rhine River by the time of Julius Caesar, the modern German state was born only in the 19th century, when the German Empire (Second Reich) came into being under Prussian Prime Minister Otto von Bismarck.
Germany is known for its complex modern history centred around the Third Reich, its division and reunification, and the way it rose from the ashes of World War II to become Europe's largest economy. In addition to being an economic powerhouse, it is also known for being a tourism hub: in 2019, the World Economic Forum ranked Germany third most attractive country for tourism, just behind Spain and France. From the tranquillity of the Cologne Cathedral to the frenetic energy of Oktoberfest, Germany offers diverse sights and experiences, attracting visitors from all walks of life.
When the Third Reich fell in 1945, Germany was divided into zones, each controlled by a victorious superpower. Berlin was divided into East and West Berlin. West Berlin became a state of the Federal Republic of Germany (FRG, or West Germany) while East Berlin became the capital of the Soviet-controlled German Democratic Republic (GDR or DDR, Deutsche Demokratische Republik, East Germany). The Berlin Wall was erected in 1961, sealing off all access between the two halves of the city and reinforcing the division between eastern communism and western democracy. Berlin's status as capital of the whole of Germany was restored with the fall of the Wall and the country's subsequent reunification in 1990.
Germany suffered from low economic growth compared to its neighbouring countries through the 90s and early 2000s after absorbing the cost of reunification in 1990. Germany was able to turn the economy around with the sacrifice of unions and work councils, who agreed to hold down wage growth and help the largely family-owned German businesses flourish. Germany also began exporting machinery, vehicles, and other products to emerging markets. The country became the largest source of imports in eastern Europe by 2003 and was looking stable by 2005, cushioning the effects of the recession that hit Europe in 2008. Read more in our article on Germany here. We also have an article on the history of Berlin.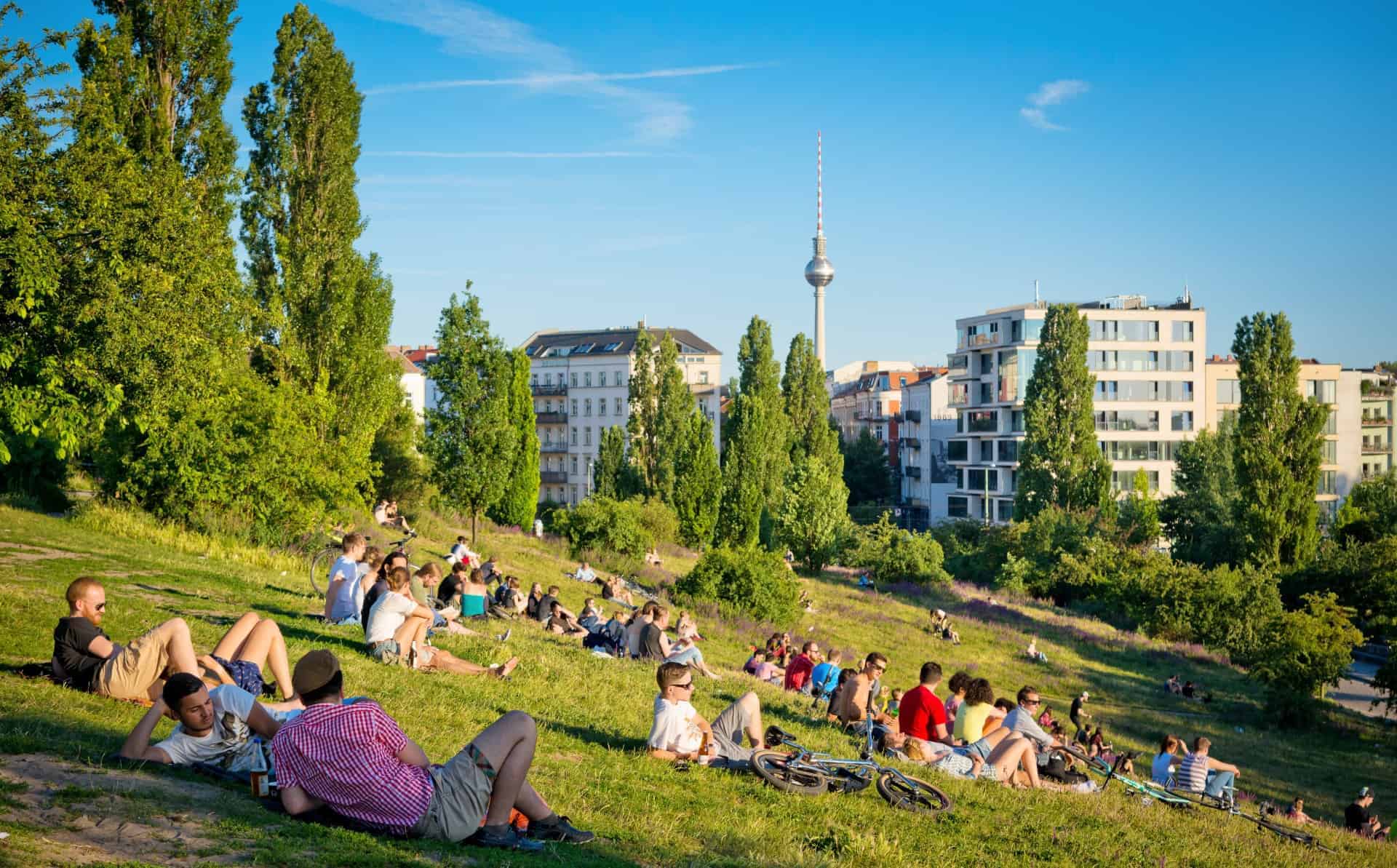 FAQs
You can check our Inclusions/Exclusions tab on any Odyssey Traveller tour to see what's included. In our tour of Contemporary Germany & Oberammergau Passion Play 2020, we include:
22 nights of hotel accommodation.
22 breakfasts and 13 dinners.
Transport, entrance fees and excursions as indicated.
Applicable entry fees and services of local guides.
Services of a group leader.
Gratuities and necessary tips.
Detailed tour information booklet.
We do not include:
Return international airfares and departure taxes.
Comprehensive travel insurance.
Items of a personal nature such as telephone calls and laundry.
This comprehensive journey of Germany begins in Heidelberg and ventures south to the romantic Black Forest and on to Munich, capital of Bavaria. For 2020, we will also be attending the Oberammergau Passion Play.
The best time to visit Germany will depend on your planned activities. September is the time to visit for good weather and festivals (Oktoberfest in Munich during the latter half of September). Temperatures in September are a little cooler than the highs of July and August, but the weather will still be warm and sunny, making it a perfect time to visit–without the summer crowds (unless you end up at the Oktoberfest, of course). Make sure to bring a light jacket, as temperatures can dip at night.
December, despite the cold, is also popular among tourists eager to see Germany's Christmas markets.