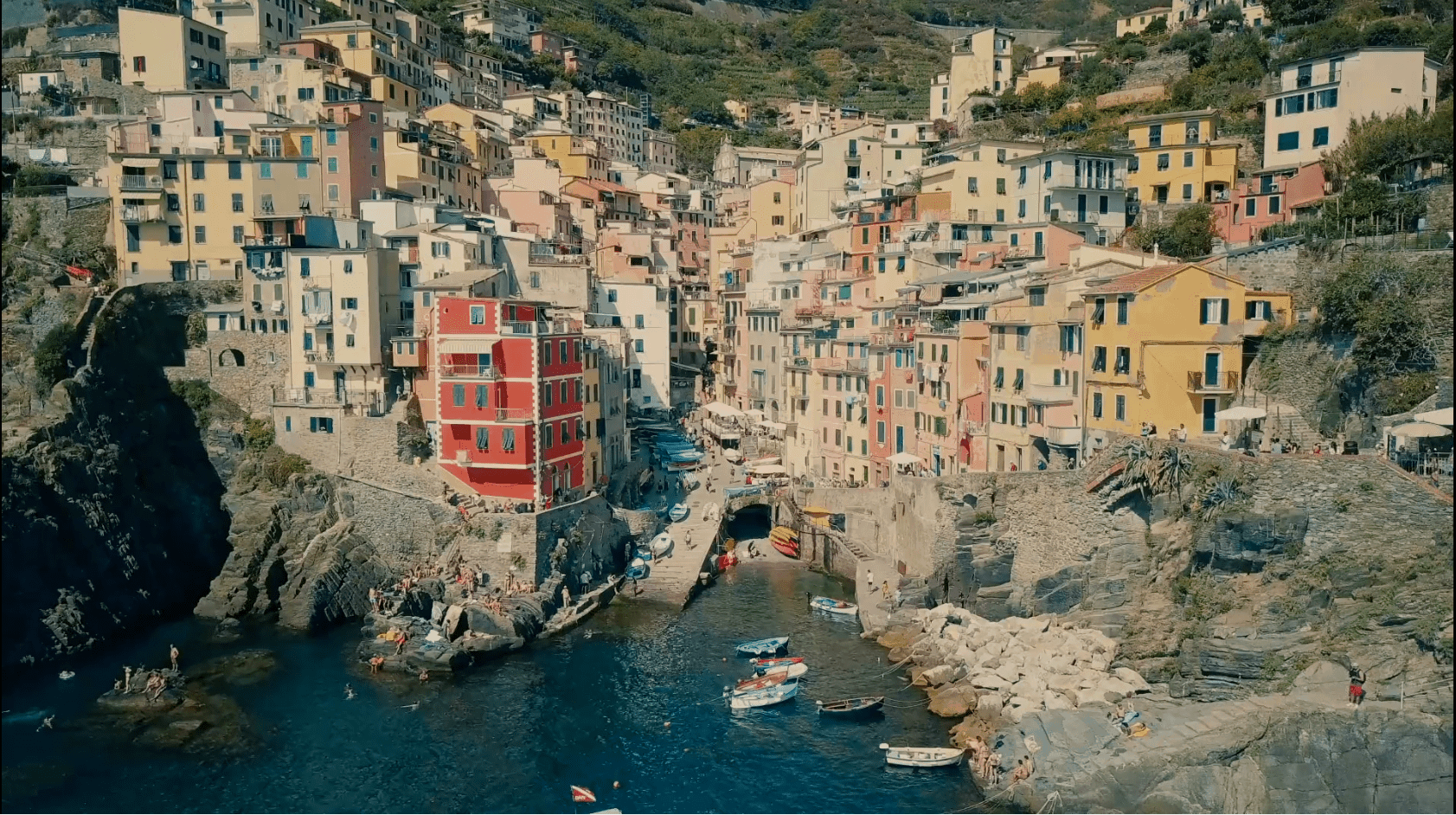 Tour of Northern Italy & Cinque Terre
A small escorted group tour for senior travellers
Travellers should familiarise themselves with our Peace of mind travel policy for Covid-19 as well as the terms and conditions applicable at the time of booking.
Small group tour of Northern Italy and the Cinque Terre:
Our Northern tour of Italy is a 22-day journey designed for the mature traveller.
This small group tour of Italy is set to draw you into one of the most fascinating regions of this country, including the Cinque Terre and northern Italy's lakes and alps. On this trip, we will teach you about the history of Northern Italy while giving you time to relax and take in the region's fabulous natural beauty.
The stunning lakes of Northern Italy have long attracted the world's rich and famous but there is still plenty for the senior or mature-aged couple or solo traveller to enjoy.
Northern Italy Tour Itinerary
Our guided tour begins in the cosmopolitan city of Milan. Milan is the centre of Italy's world famous fashion industry, with luxury designers concentrated around the Galleria Vittorio Emanuele. From Milan the tour ventures up into two of the most beautiful and famous Italian lakes - Lake Garda and Lake Maggiore. On Lake Garda we take a boat ride around the lake and visit the well-preserved Roman Villa of Desenzano. We then travel into the Alps, including a visit to the ski town Cortina d'Ampezzo.
We then base ourselves for four nights in a hotel in the town of Cividale to explore Italy's north-east, which is defined by a multi-cultural mixture of Italian, Venetian, Austrian and Slovenian influences. We also take short day trips to Verona, a UNESCO World Heritage Site thanks to its well-preserved medieval town, and to Venice by train, with a walking tour encompassing the city's must-see sights, including St Mark's Basilica and the Doge's Palace.
We then head back west towards one of our highlights: the Italian Riviera, where we explore the five villages of the world famous Cinque Terre region. Finally, we drive north again for a two-night stop at Ispa.
This trip to Italy uncovers a wealth of natural beauty, castles, serene waters, snow-capped mountains, and breathtaking scenery. As we journey through Alto Adige, Friuli, Emilia Romagna, and Liguria, stories are told. We will enjoy short walking tours around many of these locations, learning about the lives of the locals who inhabit them.
Northern Italy, arguably, also has the planet's greatest concentration of Italian cuisine expertise. On our trip, we make sure to stop for either breakfast, lunch, and dinner in a local restaurant, to give you an authentic experience of Northern Italy's rich food culture. We also make a visit to a vineyard in the Collio Hills for a wine tasting and sampling of local delicacies.
Highlights of the tour:
Some of the highlights of our destinations include:
Enjoy the beauty and history of Lake Garda and Lake Maggiore.
Visit the archaeological museum of Cividale which features many precious finds from centuries past.
Explore the walking paths of the villages of Cinque Terre with their fabled views of mountain and sea.
Our guided Northern Italy tour is a 22-day program for senior travelers. It will appeal to all those who like time to explore on their own as well as enjoy all that our expert guides have to offer. There is also a short version of this tour for those who are pressed for time.
If you're more interested in visiting Tuscany, the Amalfi Coast, or Southern Italy, you can explore our country profile of Italy, where all other tour departures are listed as well.
For more details about the Northern Italy tour, click the 'Top 5' or 'Itinerary' buttons above! If you're keen to experience this tour offered by Odyssey Traveller, please call or send an email. Or, to book, simply fill in the form on the right hand side of this page.
Articles about Italy published by Odyssey Traveller
The following list of articles published by Odyssey Traveller for mature aged and senior travellers to maximise their knowledge and enjoyment of Italy when visiting;
You can also browse all the articles published on Italy by Odyssey Traveller.
External articles to assist you on your visit to Italy
Tour Notes
Group size is limited to a maximum of 18 participants.
Visit the Archaeological Museum of Cividale, which features precious finds from centuries.
Learn about the rich history of food in the gastronomic heart of Italy in Parma and Bologna.
Explore the Ligurian area in Cinque Terre, at the foot of terraced hills.
Explore Milan, Italy's most cosmopolitan city, at the crossroads of trading routes in Europe.
Visit Palmanova, the nine-sided city, a fortified town founded by the Venetian Republic.
What's included in our Tour
21 nights of hotel accommodation.
21 breakfasts and 12 dinners.
Applicable entry fees and services of local guides.
Service charges and gratuities.
Touring by comfortable and modern coach.
Transport and field trips as indicated.
Services of a Tour Leader.
Detailed tour information booklet.
What's not included in our Tour
Return international airfares and departure taxes.
Comprehensive travel insurance.
Available at

Art in Renaissance Italy
With a freshness and breadth of approach that sets the art in its context, this book explores why works were created and who commissioned the palaces, cathedrals, paintings, and sculptures. It covers Rome and Florence, Venice and the Veneto, Assisi, Siena, Milan, Pavia, Genoa, Padua, Mantua, Verona, Ferrara, Urbino, and Naples. Chapters are grouped into four chronological parts, allowing for a sustained examination of individual cities in different periods. "Contemporary Scene" boxes provide fascinating glimpses of daily life and "Contemporary Voice" boxes quote from painters and writers of the time. Innovative and scholarly, yet accessible and beautifully presented, this book is a definitive work on the Italian Renaissance. This revised edition contains around 200 new pictures and nearly all colour images.
The Civilization of the Renaissance in Italy
For nineteenth-century Swiss historian Jacob Burckhardt, the Italian Renaissance was nothing less than the beginning of the modern world - a world in which flourishing individualism and the competition for fame radically transformed science, the arts, and politics. In this landmark work he depicts the Italian city-states of Florence, Venice and Rome as providing the seeds of a new form of society, and traces the rise of the creative individual, from Dante to Michelangelo. A fascinating description of an era of cultural transition, this nineteenth-century masterpiece was to become the most influential interpretation of the Italian Renaissance, and anticipated ideas such as Nietzsche's concept of the 'Ubermensch' in its portrayal of an age of genius.
The Pursuit of Italy: A History of a Land, its Regions and their Peoples
A provocative, entertaining account of Italy's diverse riches, its hopes and dreams, its past and present. Did Garibaldi do Italy a disservice when he helped its disparate parts achieve unity? Was the goal of political unification a mistake? The question is asked and answered in a number of ways in The Pursuit of Italy, an engaging, original consideration of the many histories that contribute to the brilliance―and weakness―of Italy today. David Gilmour's wonderfully readable exploration of Italian life over the centuries is filled with provocative anecdotes as well as personal observations, and is peopled by the great figures of the Italian past―from Cicero and Virgil to the controversial politicians of the twentieth century. Gilmour shows that the glory of Italy has always lain in its regions, with their distinctive art, civic cultures, identities, and cuisines.
The Land Where Lemons Grow: The Story of Italy and its Citrus Fruit
Travellers have always been thrilled by the sight of citrus in Italy, where dark leaves and bright fruit seem to charge the landscape, making the trees symbols of a sun-soaked, poetic vision of the country. Citrus also holds a special place in the Italian imagination, and in The Land Where Lemons Grow, Helena Attlee sets out to explore its curious past and its enduring resonance in Italian culture. The Land Where Lemons Grow is a heady mixture of travel writing, history, horticulture and art; a unique journey through Italy's cultural, culinary and political past. Helena Attlee is the author of four books about Italian gardens, and others on the cultural history of gardens around the world. Helena is a Fellow of the Royal Literary Fund and has worked in Italy for nearly 30 years.
The Borgias
The name Borgia is synonymous with the corruption, nepotism, and greed that were rife in Renaissance Italy.The powerful, voracious Rodrigo Borgia, better known to history as Pope Alexander VI, was the central figure of the dynasty. Two of his seven papal offspring also rose to power and fame - Lucrezia Borgia, his daughter, whose husband was famously murdered by her brother, and that brother, Cesare, who served as the model for Niccolo Machiavelli's The Prince. Notorious for seizing power, wealth, land, and titles through bribery, marriage, and murder, the dynasty's dramatic rise from its Spanish roots to its occupation of the highest position in Renaissance society forms a gripping tale.Erudite, witty, and always insightful, Hibbert removes the layers of myth around the Borgia family and creates a portrait alive with his superb sense of character and place.
The Pursuit of Italy: A History of a Land, its Regions and their Peoples
Visiting a villa built by Lorenzo de Medici outside Pisa, David Gilmour fell into conversation about the unification of Italy with a distinguished former minister: '"You know, Davide," he said in a low conspiratorial voice, as if uttering a heresy, "Garibaldi did Italy a great disservice. If he had not invaded Sicily and Naples, we in the north would have the richest and most civilized state in Europe." After looking cautiously round the room he added in an even lower voice, "Of course to the south we would have a neighbour like Egypt."'Was the elderly Italian right? Was the unification of Italy a mistake? The Pursuit of Italy traces the whole history of the Italian peninsula in a wonderfully readable style, full of well-chosen stories and observations from personal experience, and peopled by many of the great figures of the Italian past, from Cicero and Virgil to Dante and the Medici, from Cavour and Verdi to the controversial political figures of the twentieth century. The book gives a clear-eyed view of the Risorgimento, the pivotal event in modern Italian history, debunking the influential myths which have grown up around it.Gilmour shows that the glory of Italy has always lain in its regions, with their distinctive art, civic cultures, identities and cuisine. The regions produced the medieval communes and the Renaissance, the Venetian Republic and the Grand Duchy of Tuscany, two of the most civilized states of European history. Their inhabitants identified themselves not as Italians, but as Tuscans and Venetians, Sicilians and Lombards, Neapolitans and Genoese. This is where the strength and culture of Italy still comes from, rather than from misconceived and mishandled concepts of nationalism and unity.This wise and enormously engaging book explains the course of Italian history in a manner and with a coherence which no one with an interest in the country could fail to enjoy.
The Italians
Sublime and maddening, fascinating yet baffling, Italy is a country of endless paradox and seemingly unanswerable riddles.John Hooper's marvellously entertaining and perceptive new book is the ideal companion for anyone seeking to understand contemporary Italy and the unique character of the Italians. Looking at the facts that lie behind - and often belie - the stereotypes, his revealing book sheds new light on many aspects of Italian life: football and Freemasonry, sex, symbolism and the reason why Italian has twelve words for a coat hanger, yet none for a hangover.