Walking tours for active travellers – tips for seniors
An Antipodean travel company serving World Travellers since 1983
6 mins read
Armenia, Asia and the Orient, Azerbaijan, Blog, British Isles, Channel Islands, England, Europe, France, Georgia, Hiking & Walking, India, Italy, Japan, Spain, Travel tips
Walking tours for active travellers – tips for seniors
Why walk? Because for the traveler , as a couple or solo traveler , walking tours are a great tour to access sites off the beaten track. Exploring on foot, on a guided walking holiday, as a preferred travel style gives you access to more authentic experiences, as you enjoy sights and experiences shared on a guided walk usually reserved for locals including some quaint villages. Discovering a new country and its landscape through walking gives you an incredible sense of accomplishment. The discovery and exploration of ancient forests or olive groves or quaint villages that are hidden, make route notes for a great walking adventure or hike for for a future walking trip. Moreover, it is great for your fitness and will make you feel alive! Meet and chat with people, see more, and have your physical work rewarded with secrets you can only uncover from the ground whether on guided walking tour, self guided tour or free walking tour the benefits all remain.
Odyssey Traveller offers small group walking tours designed especially for senior and mature travellers and are dominated by a collection of European walking tour programs for 2022 and beyond. An affordable group tour suitable for couples and singles, they are tailored toward varying levels of fitness and are flexible So, if you would prefer your itinerary to be spending an afternoon sipping tea and watching the world go by, you can. And rejoin the rest of the small group guided tour later in the day. Walking tours are fully mapped out, with an itinerary designed to maximise experience, and are guided by people in the know. Discover the world at a slower pace and get your feet dirty!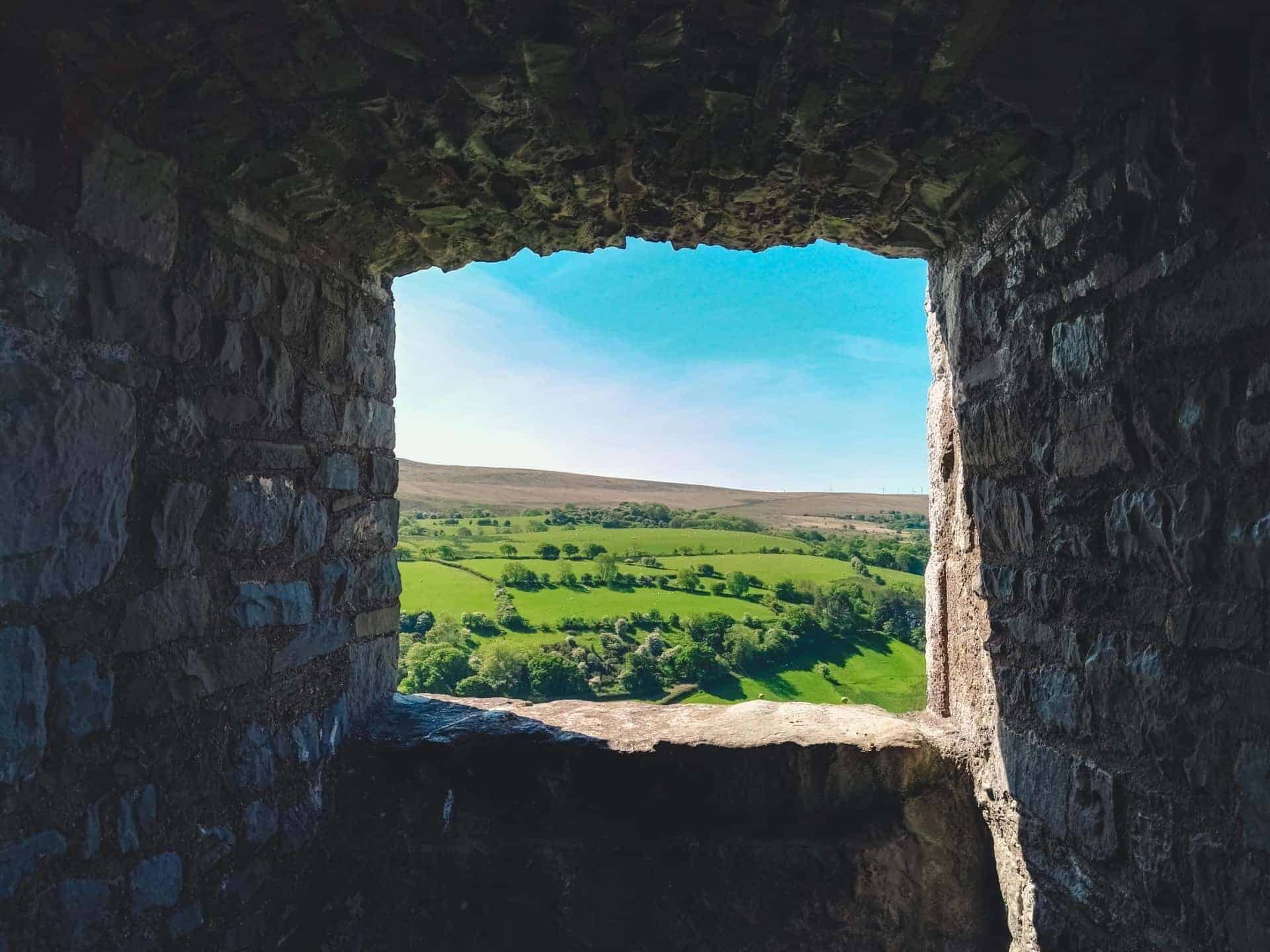 Discover the world on foot with Odyssey Traveller
Odyssey Traveller offers an affordable group tour that is focused on being a walking tour in varied locations throughout the world with a great range of themed vacation packages to some great places with a tour guide for your trip as a couple or solo traveller as set out in sections below.
Pilgrimage Walk
One popular European walking tour is the pilgrimage route. The faithful set aside worldly comforts and set out on these week-long spiritual journeys on foot to fulfil a religious vow, to repent for a sin, to ask divine cure for an illness, or to simply deepen their faith by retracing the steps of saints or to visit a place of spiritual significance. Modern pilgrimages, however, are not necessarily confined to the faithful. The expansion of pilgrimage routes in Europe in the twenty to twenty-first centuries mirrored as well the diverse motives of the modern traveller in joining these journeys. Travellers, religious or secular, may join a pilgrimage to appreciate European art, architecture, and history, to test their physical limits by journeying across rural roads, or to simply feel a connection to the millions of travellers who have walked the same path over the centuries. For Odyssey as the tour operator there is a great sense of history and personal achievement on leading a group of couples and solo travellers on these ancient walking routes.
If you'd like to learn more about ancient and modern pilgrimages, you can read our informative article about the many pilgrimage routes in Europe, and an article focusing on the routes of the Camino and Via de la Plata. Perhaps the descriptions of the routes and sights will inspire you to sign up to our Camino de Santiago Walk or our Via de la Plata tour. On these tours, we will walk between 5 to 15 kilometres per day, and explore key places of interest with local guides. You can walk on some of the classic journeys such as Via de Francesco in Italy or Via Francigena.
Walking through England, Wales, Ireland
Odyssey Traveller also has several walking tours exploring England, Wales and Ireland.
We offer a small group walking package for seniors across the Scottish highlands as well as the through 3 of Englands beautiful National parks walking the infamous Wainwright through the Lake District and North Yorkshire Moors from coast to coast with the wind at your back.
Join 22,383 travellers receiving our weekly newsletter.




Special offers and promotions
$350 AUD travel voucher for your first trip
The latest tours and articles
The Walking Tour of Rural Britain is designed around having two days to explore per every night based at a hotel. These are rambles requiring a good level of fitness, which is repaid with postcard-worthy scenery. We will walk through Kent, Cornwall, and on the Welsh/English borders, as well as the Lake District and a day on Arran Island.
If you want to learn more about British history, consider joining the Walking Tour of Ancient Britain, a fully escorted, small-group, 20-day program that will take you through Britain's ancient towns and walkways, steeped in over 5,000 years of human history. We will walk through the region surrounding Salisbury, Bath, and Stroud in the southwest of England and along the border with Wales. The tour includes some of the greatest walkways in England. We will typically walk between ten to twelve kilometres to explore these routes.
You can explore the Welsh landscape in Explore Wales tour. Walk up to 15 km per day past spectacular scenery including dolomite cliffs at Great Orme's Head and Carreg Cennen castle. Similarly, the Ireland and Lake District walking small group tour rewards your effort with dramatic scenery, tales of history and unique villages. On this tour, we spend up to five nights in each location, so that we can really get to know our surroundings.
We have several articles of interest related to these walks, including:
Walking tours in France
France walking tour on foot crosses islands and coasts en route to the peaks of the Savoy Alps. This is a walk for the active traveller on very diverse terrain.
We also have a walking tour that explores the Loire Valley, the largest site ever registered in France as World Heritage site by UNESCO. The site crosses a multitude of historic towns and villages, rich with architectural heritage and ancient history. Many of these places are explored on this walking tour. This Loire Valley walking tour reveals religious buildings and castles, cultivated land, and wild landscapes.
Other Walking Tours
The Abruzzo, Italy small group walking tour for senior or mature travellers is a walking program that traverses the Apennines, mountain ranges that form the backbone of peninsular Italy. Each day the group covers between 7 to 16 kilometres, rising up to about 800 metres in altitude. Both the scenery and the insights on this active tour combine to make this an unforgettable experience.
Trekking in Nepal offers heights for travellers seeking the small group experience. We venture deep into Annapurna, away from roads and civilisation and enjoy the expertise of trained guides and porters.
Explore the Land of the Rising Sun with the Walking Japan small group tour. This walk traces the journey of 17th century Japanese poet and haiku master, Matsuo Basho (pseudonym of Matsuo Munefusa). We walk in his footsteps on this 13-day journey around the northeast Tohoku region of Japan.
The Berlin Walking Tour traces the rich history of the city and the Berlin Wall. Click here to read about the must-see sites in Berlin and why Germany should be your next holiday destination.
The Romania small group walking tours for seniors and mature travellers offers a worthy challenge as we trek through villages and take in the country's natural beauty.
Odyssey Traveller's walking tours offer something to all active, mature adventurers.
Published June 2020. Updated Sept 2020
Finally, Odyssey tours also schedule time for leisure. Pack another pair of comfortable shoes for visiting restaurants, shopping, and general day activities.
For more advice on packing for mature travellers, follow this link.
Walking tour packing checklist:
A bottle of water
Sunscreen
Sunglasses
Hat
Weatherproof coat
Layered clothing in natural or breathable fibres
A camera
An umbrella
A backpack/daypack
Any medications or first aid as required
Odyssey walking tours are flexible and designed for mature travellers
Odyssey Traveller caters to a variety of fitness levels and interests, from introductory to more advanced. All tours are given a fitness level ranging from 1 through to 4.
Level 1 – Introductory to Moderate
Participants must be able to carry their own luggage, climb and descend stairs, moderate walking on uneven surfaces between 3 – 5 kilometers per day. Suitable for most fitness levels.
Participants must be able to carry their own luggage, climb and descend stairs, be in good health, mobile and able to participate in 3-5 hours of physical activity per day, the equivalent of walking / hiking up to 8 kilometers per day on uneven ground.
Level 3 – Moderate to Challenging
Participants must be in excellent health, extremely mobile and live an active lifestyle. Program activities may include up to 6 hours of continuous strenuous, moderate-to-fast paced activities per day on varied terrain.
Participants must have a high level of physical fitness and appropriate expertise in the program activities, and should except full days of fast-paced, strenuous physical challenges.
Read about Odyssey's activity level grading system.

So in conclusion: if you're seeking to stretch your legs and explore the world from the ground, consider Odyssey Traveller's walking tours. They are designed especially for senior travelers, and draw on over thirty-five year's experience of offering tours to mature travellers.
Updated January 2021