Discovering Shrewsbury.
Shrewsbury, county town of Shropshire, has an impressive history, with a medieval street plan that is largely unspoiled and over 660 listed buildings.
Subscribe
Receive a AUD$350 voucher towards your first small group tour
Join
The nearby village of Wroxeter was once a significant Roman City, the fourth largest of Roman Britain, and this importance was underlined in 2009 with the discovery of the 'Shrewsbury Hoard' in 2009.
The area has an impressive Saxon history too; St. Julian, a local Church, is one of four Saxon foundations in Shrewsbury, and is thought to have been a place of worship and religious experience for over 2000 years.
Nearby Ironbridge Gorge enabled the area's rapid development in the early industrial revolution, driven both by natural raw materials available, and the easy transportation network afforded by the wide Severn River which runs through it. The Severn also helped support the travel of wool from Shrewsbury in the medieval period, though it never became a centre for heavy industry.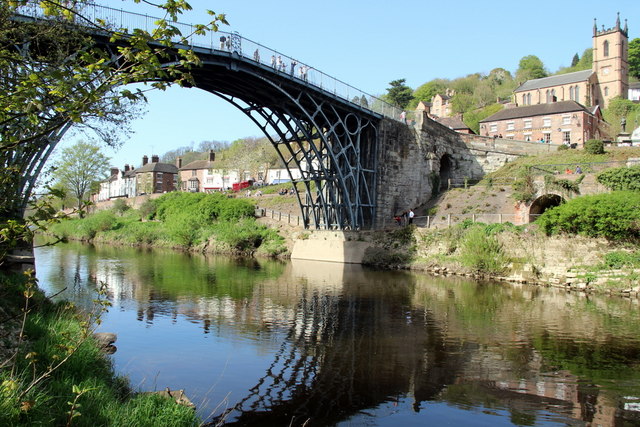 Ironbridge gorge was made a Unesco World Heritage site, one of the first in the UK, in the early 20th century. The designation also includes the famous bridge of 1779, which gives the site its name.
Shrewsbury's unspoiled environment is also reflected at the Quarry Park, a beautiful parkland which has been used for recreational activity since the 16th Century, and continues to host guests for a range of activities and events, including Shrewsbury Flower Show, thought to be the longest running flower show in the world; it has been running for more than 125 years.
Shrewsbury also offers a wide variety of other festivals, including a comedy festival, a cartoon festival for families with kids, and a Carnival. Visitors and guests can experience historic pubs, some of which have been continuously open for hundreds of years; The Golden Cross has been used as an Inn since the 15th century. There is also an art gallery amongst other museums, plenty of bars and even live music on offer.
Communications have been central to Shrewesbury life and it has been an important centre for road traffic as a result. A new coaching route in 1815 improved its connection to Ireland, and a number of additional roads were added contemporaneously, including roads we continue to use today. In spite of this, Shrewesbury encourages a village feel at its heart; the park and ride service limits personal vehicles in the centre, allowing visitors to walk more freely.
Articles about England published by Odyssey Traveller.
For all the articles Odyssey Traveller has published for mature aged and senior travellers, click through on this link.
External articles to assist you on your visit to England.
Related Tours
Our program takes us to contemporary feats such as the Aswan Dam and also to current crucibles of the Egyptian experience such as Tahrir Square. Proof, were it needed, that Egypt's role as the pivot of civilisation is far from ended. There is the opportunity to visit our Morocco, Jordan or Iran tours  before embarking on this tour of  Egypt.
Odyssey's small group tour features the best of the Italian countryside as well as the great cities and icons of Italy. We will see the Renaissance cities of Florence, Pisa, and Lucca as well as the Umbrian medieval cities of Perugia.
During this program we encounter history from ancient periods; religions such as Buddhism and Shintoism; the philosophy of the people through visits to world renowned temples and shrines; and old towns full of ancient legends. Together we will share some traditions which the Japanese have inherited. A variety of sites including UNESCO World Heritage sites, has been chosen for this tour, all filled with clues to understand the essence of Japan.