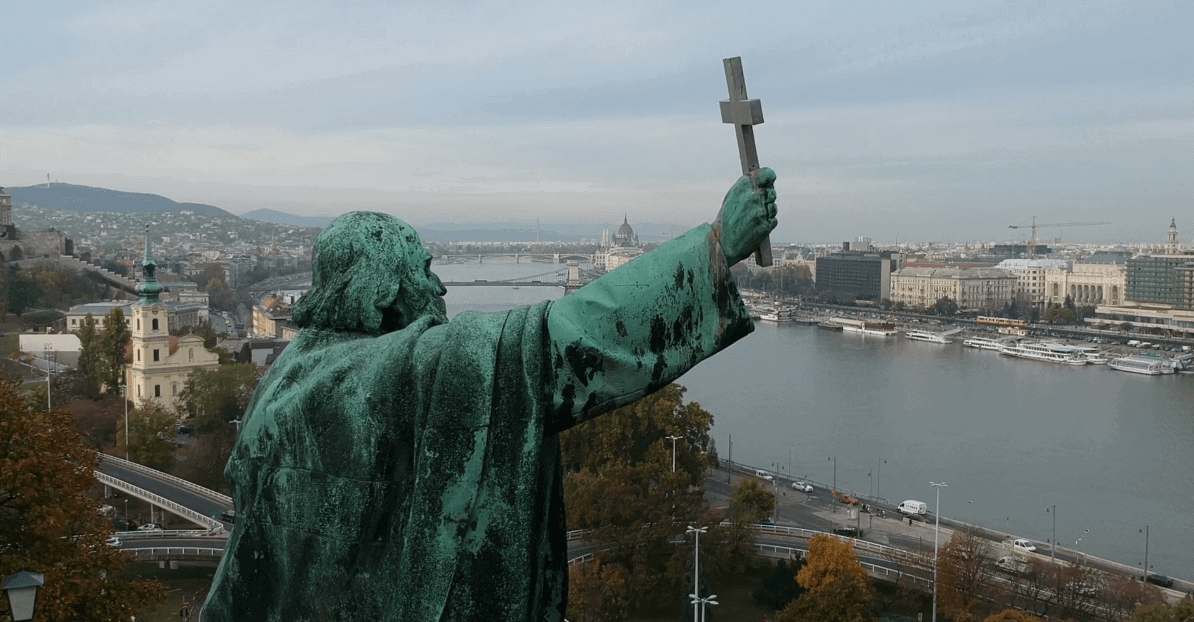 Hungary
An Antipodean travel company serving World Travellers since 1983.
Hungary has borne witness to over 2,000 years of history, and its vibrant culture reflects both its storied past and colourful traditions. Ancient monasteries and age-old castles dot the landscape of this fascinating country. No matter where you are in Hungary, you will never be short of things to do or places to see. These are  small group escorted tours of key cultural & historic places of interest in Hungary. For mature & senior travellers who are curious about the world and enjoy  touring with like minded people.
The need to know
Touring Hungary
Getting around
Odyssey travels by coach and occasionally uses local transport, including trains and ferries. Specifics are always outlined in your tour itinerary. Hungary has a well-developed public transport system, with rail services linking all major cities, and bus services readily available. Taxis can be found in all major cities and are reasonably priced, though it's best to call a reputable taxi company rather than hail one off the street.
Accommodation
In major cities, Odyssey stays in centrally located good quality 3-4 star hotels, with easy access to public transport.
In smaller towns or rural areas, we usually stay in family-run hotels or guesthouses. On our long stay tours, during which you spend the length of the tour in a single location, we use serviced apartments.
Tour guides
Odyssey always engages local guides with regional knowledge to ensure an authentic experience during which you can learn as much as possible about the history and culture of places you visit.
Geography, environment and weather
Hungary is a landlocked country covering 93k square kilometres. Hungary has 2 major rivers, the Tisza and the Danube, the latter of which stretches over 418 kilometres of Hungarian territory.
Hungary is a largely flat country, and has three main geographic regions – the North Hungarian mountains, the hilly region of Transdanubia, and the Great Alfold (the Great Hungarian Plain), east of the Danube River.
Hungary has a continental European climate, with warm to hot summers and cold winters.
Depending on the time of year you intend to travel, check the weather reports and prepare accordingly.
World Heritage sites
Hungary has some 8 UNESCO World Heritage Sites. You can view the official list of the sites here (https://whc.unesco.org/en/statesparties/hu). While every site is worth a look, here are a few highlights:
Christian Necropolis of Pecs, featuring beautiful early Christian art and decorated murals
Aggtelek Karst and Slovak Karst caves, a cave system of over 712 caves with a geological history dating back millions of years
Benedictine Abbey of Pannonhalma, the second largest territorial abbey in the world
Festivals and events
Hungary has an eclectic mix of different festivals and events throughout the year. Hungarians are proud of their heritage, with festivals such the Koros Valley Folk Arts Festival celebrating folk traditions with music, dance, drama and crafts. The Busójárás celebration is a truly unique spectacle – held in the town of Mohacs, it involves the men of the town donning carved masks and furry costumes and parading through the streets of the town.
Hungary hosts numerous international events, including the Hungarian Formula 1 Grand Prix and the Budapest International Circus Festival.
Reading list
A Concise History of Hungary, by Miklós Molnár
The Will to Survive: A History of Hungary, by Bryan Cartle
Eclipse of the Crescent Moon, by Géza Gárdonyi
Budapest 1900, by John Lukacs
Eating and Drinking
No discussion on Hungarian cuisine would be complete without mentioning goulash – the famous meat stew is the country's national dish, made out of beef, potatoes, carrots, and generous quantities of paprika. Paprika features prominently in Hungarian cuisine; aside from goulash, paprika is used to flavour numerous other dishes, including paprika chicken, halászlé (fishermen's soup), and lecsó (a vergetable stew with a base of tomatoes, peppers, and paprika).
Sweeter offerings include kürtőskalács ('chimney cake', rolled in cinnamon, sugar, and nuts), palacsinta (crepes) and rétes (Hungarian strudel). Hungary's national drink is unicum, a herbal liquer, while the country also produces numerous other liquers and varieties of wine.
Health and safety
Hungary is generally safe to travel around in, though always exercise common sense whenever you travel.
Electrical supply
Whenever you travel overseas, it's always wise to take an appropriate travel adapter. Hungary operates on a electricity supply of 230V and 50 Hz. Hungary uses both the Type C and Type F plug, so be sure you have an adapter handy as needed.
Best of Hungary
Highlights
Buda Castle,Budapest
Buda Castle, the majestic Baroque-style palace complex in central Budapest
The Danube River
The Danube River, the iconic river which runs through the heart of the country
Budapest Parliament
The Parliament of Budapest, the imposing building of the national government built in the Gothic-Revival Style
Hand crafted tours for mature World Travellers
Hungary Tours
The Oberammergau passion play is part of this  small group escorted tours for 21 days that travel across central Europe from Vienna  to Budapest with points in between. The group spends 2 nights in the town of Oberammergau for the play.
The program follows the Habsburg dynasty was influential in Central Europe from the 10th century. As Holy Roman Emperors they controlled an Empire which at its medieval zenith covered huge tracts of Europe stretching from Spain and the Netherlands to the Black Sea.
Bulgaria and Romania have been at the crossroads of civilisations for centuries. Thracian and Roman ruins compete with Ottoman mosques and architecture. Austro-Hungarian churches, monasteries, castles and villages stand next to communist-era mansions and museums. All embraced by spectacular, varied and unspoilt natural beauty.
From the mediaeval jewel of Cesky Krumlow to the grandeur of the Habsburg's summer palace in Vienna, we embark on a 21 night journey to learn about these vibrant and artistically rich cities. We delve into the history of the famous artists, musicians, writers, architects and composers from Austria, Hungary, Poland and the Czech Republic.
Level 1 - Introductory to Moderate
Responsible travel tips for Hungary
Learn at least the local greetings to break the ice. Although many locals speak English, the more you know of the native language, the greater your experience of the country will be.
Carry a business card in your wallet or purse from your local hotel, to assist you with the return journey if you do become lost.
Always ensure that you are covered by travel insurance. If you need advice on this feel free to contact Odyssey and we'll be able to help.
When travelling independently, make sure you check the opening hours of shops and museums so that you don't miss out! Museums and galleries are often closed on Mondays. Also be certain to check whether your trip coincides with any public holidays, so you can plan accordingly.
Consider contacting your bank to inform them that you may be making purchases overseas. Otherwise, they may flag any activity on your account as suspicious. Also, check which ATMs and banks are compatible with your cards, to ensure you can withdraw cash with minimal fees.
Before departing, make sure you have a number of Hungrian notes, the forint,  in a range of denominations. You don't want to be carrying around enormous amounts of cash, but take enough to make it easy to pay in locations that might not accept credit card. It will also help you avoid card transaction fees, and it makes tipping a breeze.