Questions About Hungary
An Antipodean travel company serving world travellers since 1983
Questions About Hungary
Odyssey Traveller specialises in crafting unforgettable experiences for mature-aged travellers, providing adventure and educational programs to small groups since 1983. Odyssey has built up a reasonable knowledge bank to answer those burning questions about Hungary that travellers might have, as they make their plans to tour independently, or with us as part of a small group tour. We hope that this list of frequently asked questions and the answers we provide will help you with planning your next holiday.
Read on, but please do not hesitate to contact us via the website, or through email or chat if you have more questions about Hungary or our other tours.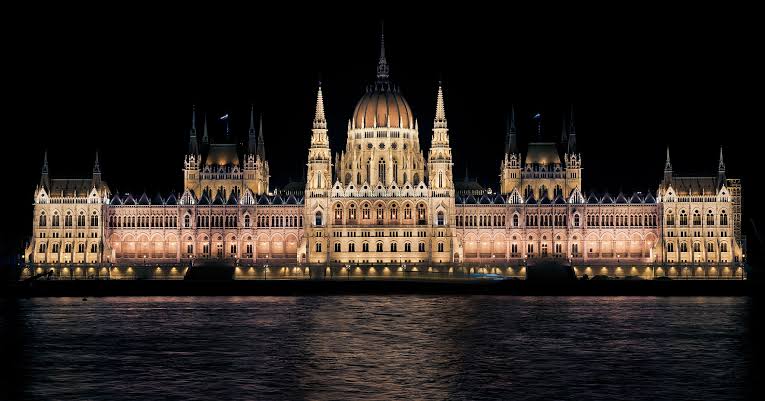 FAQs
Hungary is a landlocked country of Central Europe, located in the Carpathian Basin. It is bordered by seven other nations; Slovakia to the north, Ukraine to the northeast, Romania to the east, Serbia to the south, Croatia to the southwest, Slovenia to the west and Austria to the northwest. Despite being landlocked, Hungary is home to Central Europe's largest lake, Lake Balaton.
Hungary is the 110th largest nation in the world with a land mass of around 93,000 sq km. The capital is Budapest, which is also the country's largest city.
Hungary is an exonym (the external name for a place) derived from the Medieval Latin Hungaria, which is believed to mean 'land of the Huns'. The Huns ruled a vast territory in what is now Hungary under Attila in the 5th century. The people that conquered the land in the 9th and 10th centuries became known as Hungaria.
In the country, however, Hungarians refer to themselves as Magyars and denominate the country Magyarország. The word magyar comes from the name of one of the seven major semi-nomadic Hungarian tribes, magyeri.
Subscribe
Receive a AUD$350 voucher towards your first small group tour
Join
Hungary has a long and complex history, which must be examined to answer this question in full.
The foundations of the Hungarian state were established in 895 AD when the Magyars, led by Prince Arpad, conquered the Carpathian Basin. In 1000, the area became a Christian kingdom and St. Stephen, a descendant of Prince Arpad and the first Christian king of Hungary, expanded his region of control. At this time, Hungary was one of the largest states in Europe.
In the 16th century, Ottoman Turks defeated Hungarian forces  at the Battle of Mohacs and established control over the majority of the country. It was then taken by the Hapsburgs from the Turks towards the end of the 17th century.
The country gained autonomy from the Hapsburgs in 1867 when it became an equal partner in the Austro-Hungarian Empire.
In 1918, with the end of WWI, the Austro-Hungarian Empire is broken up and a Hungarian republic is declared.
In 1949, Hungary is falls under communist control and popular uprisings are suppressed for decades until a multi-party democracy replaced Communism in 1989.
On the 23rd of October, 1989 the Hungarian Republic was proclaimed and Hungary has been a member of the EU since 2004.
Hungarian is the official language of Hungary and is spoken by 98% of the population. Hungarian, or Maygar, is considered to be one of the hardest languages in the world to learn. For one thing, the alphabet has 44 letters, including 14 vowels, and some of the characters counted as letters are actually made up of two or three letters!
Hungarian is unlike any other European language which makes Hungary unique in that it is linguistically distinct from the countries it shares a border with.  It is believed that the language comes from the Ularic region of Asia, belonging to the Finno-Ugric language group. This makes Hungary's closest linguistic relatives would be Estonian and Finnish. However, over the years Slavic, Caucasian, German, Turkic and Latin words would have been incorporated.
Recognised minority languages in the country include Armenian Bulgarian, Croation, German, Slovenian, Slovak and Romani, among others.
There is much to see and do in Hungary with plenty of culture, art, food and activities to take in. Some of the places that you definitely should visit include:
Budapest – a visit to the country would not be complete without a trip to the capital. In Budapest you will find flamboyant architecture, thermal baths and unique bars and restaurants. Explore the Fisherman's Bastion, a monument located in Buda Castle, and the Ruda Baths, where we built in 1566. You can explore these sights in some of our Odyssey Traveller tours to Budapest including our Sofia, Bucharest and Budapest history tour or our Hapsburg Art and Music tour.
Lake Balaton – Europe's largest freshwater lake is one of Hungary's biggest attractions and the perfect place to relax and enjoy some water sports. There are a few different resort towns and villages dotted around the lake including the university town Keszthely, home to the Balaton Museum, and Balatonbereny, a more peaceful town known for its nudist beach.
Eger – Eger, a northeastern town of beautifully preserved baroque buildings, is renowned for its world-famous wines. Around the region you will find plenty of vineyards where you can sample Hungarian wine but Eger Castle, built in the 13th century after the Mongol invasion, is also worth a visit.
Pecs – often cited as the second most popular city in Hungary, after Budapest, Pecs was a Celtic, then a Roman settlement before being ruled by the Turks. For this reason, the town is abundant in historical relics and monuments. Take in the medieval walls, excavated Roman tombs, the neo-Romanesque Cathedral and the neo-Renaissance Bishop's Palace.
In Hungary, people don't clink their glasses when they 'cheers' while drinking beer. This is because legend has it that in 1848, when the Hungarian Revolution was defeated, 13 Hungarian generals were executed and the Austraians celebrated after each execution by clinking their beer glasses together. In retaliation, Hungarians vowed not to cheers with beer for 150 years and the custom still remains to this day. However, eye contact when saying 'cheers' or egészségedre is paramount.
About Odyssey Traveller
Odyssey Traveller is committed to charitable activities that support the environment and cultural development of Australian and New Zealand communities. We specialise in educational small group tours for seniors, typically groups between six to 15 people from Australia, New Zealand, USA, Canada  and Britain. Odyssey has been offering this style of adventure and educational programs since 1983.
We are also pleased to announce that since 2012, Odyssey has been awarding $10,000 Equity & Merit Cash Scholarships each year. We award scholarships on the basis of academic performance and demonstrated financial need. We award at least one scholarship per year. We're supported through our educational travel programs, and your participation helps Odyssey achieve its goals.
Odyssey Traveller also has a Loyalty Program for regular travellers. Membership of the alumni starts when you choose to take your first international small group tour with Odyssey Traveller. To see the discounts and benefits of being a Bronze, Silver, Gold, and Diamond alumni member with us, please see this page.
For more information on Odyssey Traveller and our educational small group tours, visit and explore our website. Alternatively, please call or send an email. We'd love to hear from you!
Related Tours
Bulgaria and Romania have been at the crossroads of civilisations for centuries. Thracian and Roman ruins compete with Ottoman mosques and architecture. Austro-Hungarian churches, monasteries, castles and villages stand next to communist-era mansions and museums. All embraced by spectacular, varied and unspoilt natural beauty.
From the mediaeval jewel of Cesky Krumlow to the grandeur of the Habsburg's summer palace in Vienna, we embark on a 21 night journey to learn about these vibrant and artistically rich cities. We delve into the history of the famous artists, musicians, writers, architects and composers from Austria, Hungary, Poland and the Czech Republic.
Level 1 - Introductory to Moderate
The Oberammergau passion play is part of this  small group escorted tours for 21 days that travel across central Europe from Vienna  to Budapest with points in between. The group spends 2 nights in the town of Oberammergau for the play.
The program follows the Habsburg dynasty was influential in Central Europe from the 10th century. As Holy Roman Emperors they controlled an Empire which at its medieval zenith covered huge tracts of Europe stretching from Spain and the Netherlands to the Black Sea.